Book Recommendation: Mental Health, Community, and Indigenous Knowledge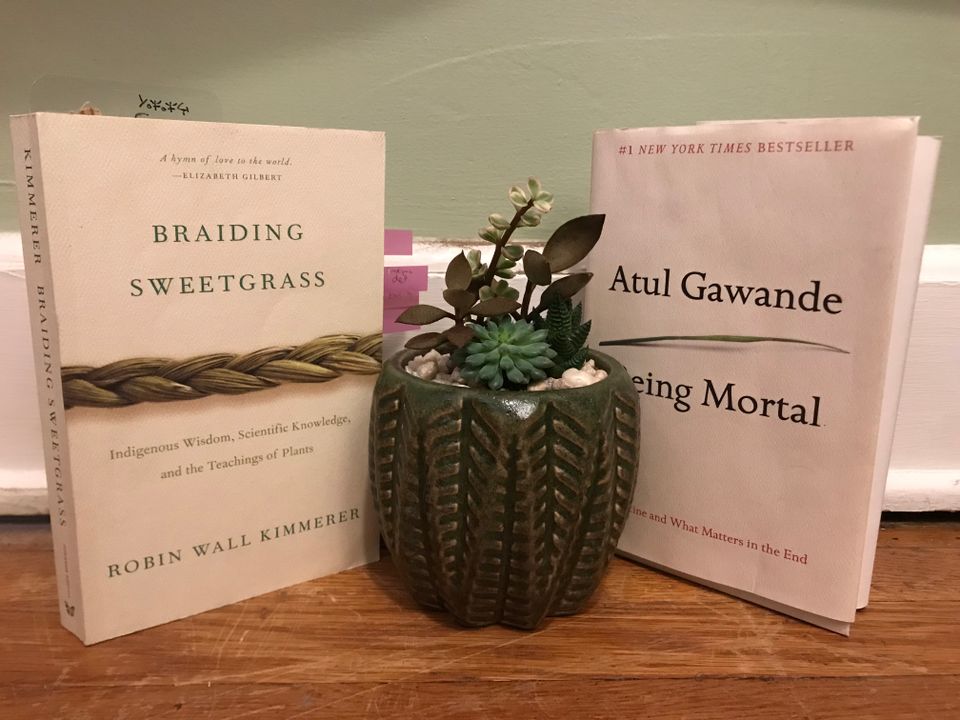 It's about time for another book recommendation! This one will be focused heavily on the intersection of mental health, the power of community, and the value of Indigenous knowledge – in comparison to "scientific" knowledge.
These 5 books will surely make you think about what true progress looks like, what it means to be healthy, and what makes knowledge 'valid' or 'good'.
---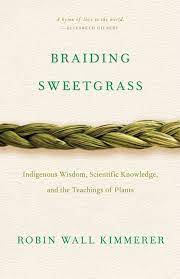 Braiding Sweetgrass, by Robin Wall Kimmerer
This is a beautiful, poetic, and heartfelt book by renowned scholar Dr. Kimmerer. She carefully tells the story of her own journey in braiding together two hubs of knowledge: Indigenous and Scientific.
The central theme of this book is reciprocity. How humans and plants, scientific and Indigenous knowledge, or differing cultures can work to enhance, reinforce, and better every creature's well-being.
It all begins with our own perspective, she writes:
"If all the world is a commodity, how poor we grow. When all the world is a gift in motion, how wealthy become."
The lessons and stories of this book become ever more relevant as time passes.
---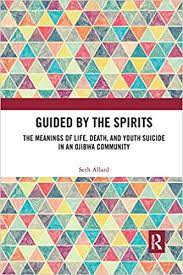 Guided by the Spirits: The Meanings of Life, Death, and Youth Suicide in an Ojibwa Community, by Seth Allard
This book is again, a product of the collaboration between scientific methods, Indigenous Knowledge, and community. Seth Allard, an anthropologist, returns to his home (the Sault Sainte Marie Tribe of Chippewa Indians) to ask deeply personal and evocative questions about the meanings of life and death.
Allard's balance of rigorous academic reflection and personal stories allows for a smooth and insightful read into the dilemmas and conversations occurring in Indigenous communities today. The book also sheds light not only on the current crisis of high suicide rates among Indigenous youth, but also provides us with a glimpse of how community members, policymakers, and educators are looking to intervene and mitigate.
---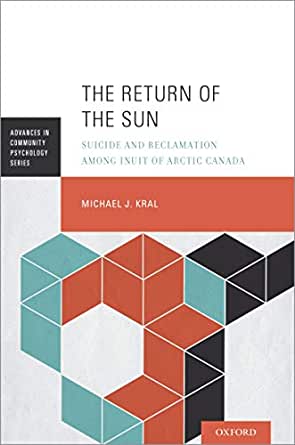 The Return of the Sun: Suicide and Reclamation Among Inuit of Arctic Canada, by Michael Kral
Dr. Kral is the leading scholar in studies of mental and behavioral health among Indigenous communities. He has worked with Inuit communities in Canada for more than 2 decades. Dr. Kral has not only brought governmental and academic attention to the "suicide epidemic" among the youth, but introduced a community-driven intervention system that has drastically reduced the one high suicide rates.
His focus is on the community, as he argues that the suicide rates went up once the communal and familial fabric of these people were torn apart with colonial activities.
This book offers an intricate historical, theoretical, and empirical study on why suicide rates seem to grow, what has been done to intervene, and what actually seems to work.
---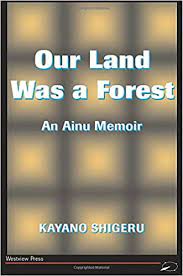 Our Land was a Forest, by Kayano Shigeru
This personal biography and memoir give us a unique look into the thoughts, life, and experience of being an Ainu person in 20th century Japan. During the time of writing, the Japanese government did not acknowledge the Ainu to be Indigenous.
Kayano Shigeru is the first and only Ainu person to serve in the Japanese Diet, who fought for the rights of not only the Ainu, but Indigenous and marginalized people across the globe.
I had the opportunity to visit his museum and was in awe of the incredible support he received from various people across the globe.  
---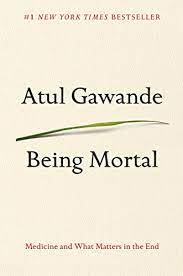 This is probably the most well-known book introduced here today. Atul Gawande, a practicing surgeon, reflects upon his own experience encountering death through his family and as a doctor.
Such thoughts lead to a provocative call to rethink how we approach death and medicine. Should we focus on prolonging and preventing death for our elderly and sick? Or should we focus on providing the best quality of life for these people?
Although such questions seem to go hand in hand, Dr. Gawande shows how this is not the case today, and what needs to be done to change it